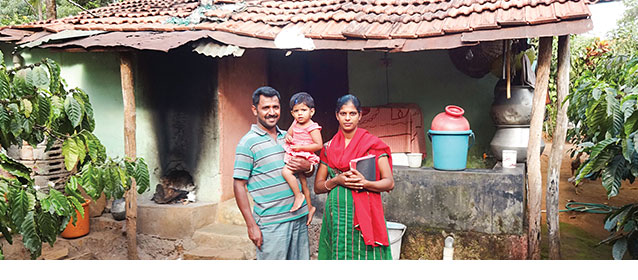 Chandrashekar, an evangelist in India, was beaten for leading Hindus to Christ and teaching them about the faith. He was then imprisoned and accused of converting people by force. Soon after his release, he lost his only source of income, but he continues his ministry on the front lines in India. "Before I had ... fear of the radical group's attack," he said. "But after that my fear is gone. Now I can share the gospel with much boldness."

Before giving his life to Christ, Elmer persecuted Christians as a guerrilla commander in Colombia. "Instead of being a messenger of hate, I am now a messenger of peace," he says. The guerrillas consider Elmer both a deserter and a threat for leading others to Christ. "I know that many ... would like to kill me," he says. But despite the risk, Elmer continues to share the gospel on the front lines in Colombia.

"Nadir," pastor of an evangelical church in Kirkuk, Iraq, has survived two bombing attempts. While dozens from his congregation have fled the country, he has chosen to stay. "Our church has been bleeding out," Nadir said, "but I believe all the chairs of the church will be filled by believers from Muslim backgrounds. They are the new generation of the church."





Chandrashekar, Elmer and Nadir are among more than 30,000 workers whom VOM partners with on the front lines of some of the world's most hostile areas toward Christ and His witnesses. They choose to answer God's call despite the threat of beatings, imprisonment and even death. VOM stands with these bold witnesses, providing them with the tools they need to advance the kingdom. Now you can join more than 5,000 others who have "adopted" front-line workers and committed to praying for them daily.